This listing has ended.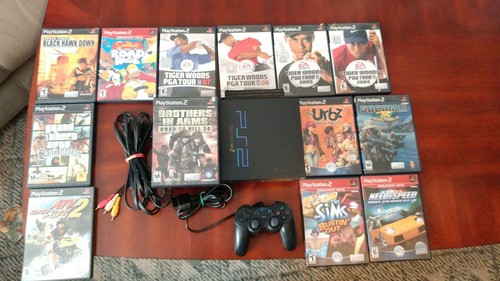 Similar items you may be interested in
Video Games & Consoles > Video Game Consoles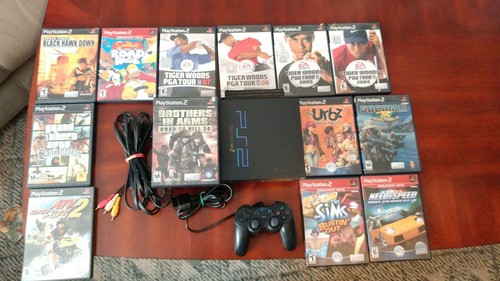 Similar items you may be interested in
Description
PS2 SCPH-50001/N. Console in great shape.

All games work great! Aftermarket controller with tight sticks.

Original power and A/V cords.

Original paperwork including instruction manual.

Internet adapter wasnt tested but should work fine.

All games in original boxes.

All games except SOCOM 2 contain original instruction manuals.

Games are: GTA San Andreas Need for speed 2 hot pursuit SIMS busting out SIMS Urbz Sims in the city Tiger woods 2004 Tiger woods 2005 Tiger woods 2006 Tiger woods 2007 ATV Offroad fury 2 The Simpsons road rage Delta Force Black hawk down Brothers in Arms: Road to hill 30 SOCOM 2 US Navy seals No returns.

But i have an excellent rating.